Unique Transition and Development Coaching Solutions 
Un-complicatedly Delivered
Always Results-Based, Never Time-Limited
Unique to the industry, we deliver Talent Solutions that are results-based, not time-limited. We know that one size does not fit all. Each organization faces very different challenges, with specific needs and requirements. We are talent solution experts with the depth and breadth of experience to deliver services at all organizational levels and across diverse industries.
We moved away from time-based transition and coaching packages to results-based programs, and provide these services at competitive pricing while delivering unsurpassed value.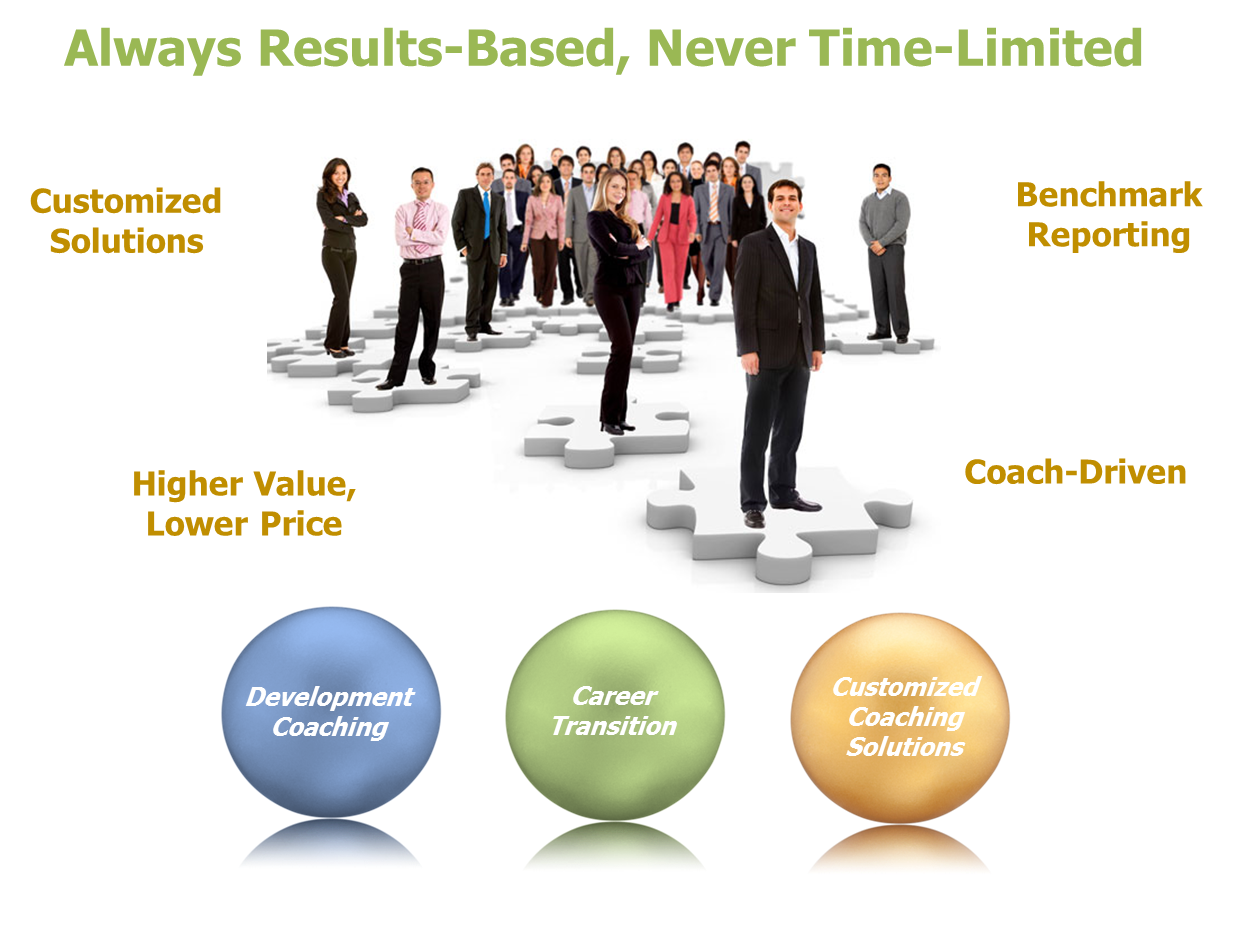 Our commitment focuses on providing one-to-one coaching for every candidate – until results are achieved.
Our sophisticated proprietary technology gives us the ability to track each candidate's progress and measure the quality of services delivered. Our clients are given access to robust analytics that confirms they are receiving the highest levels of service.